Minal Bopaiah: "Designing an Equitable Organization"
---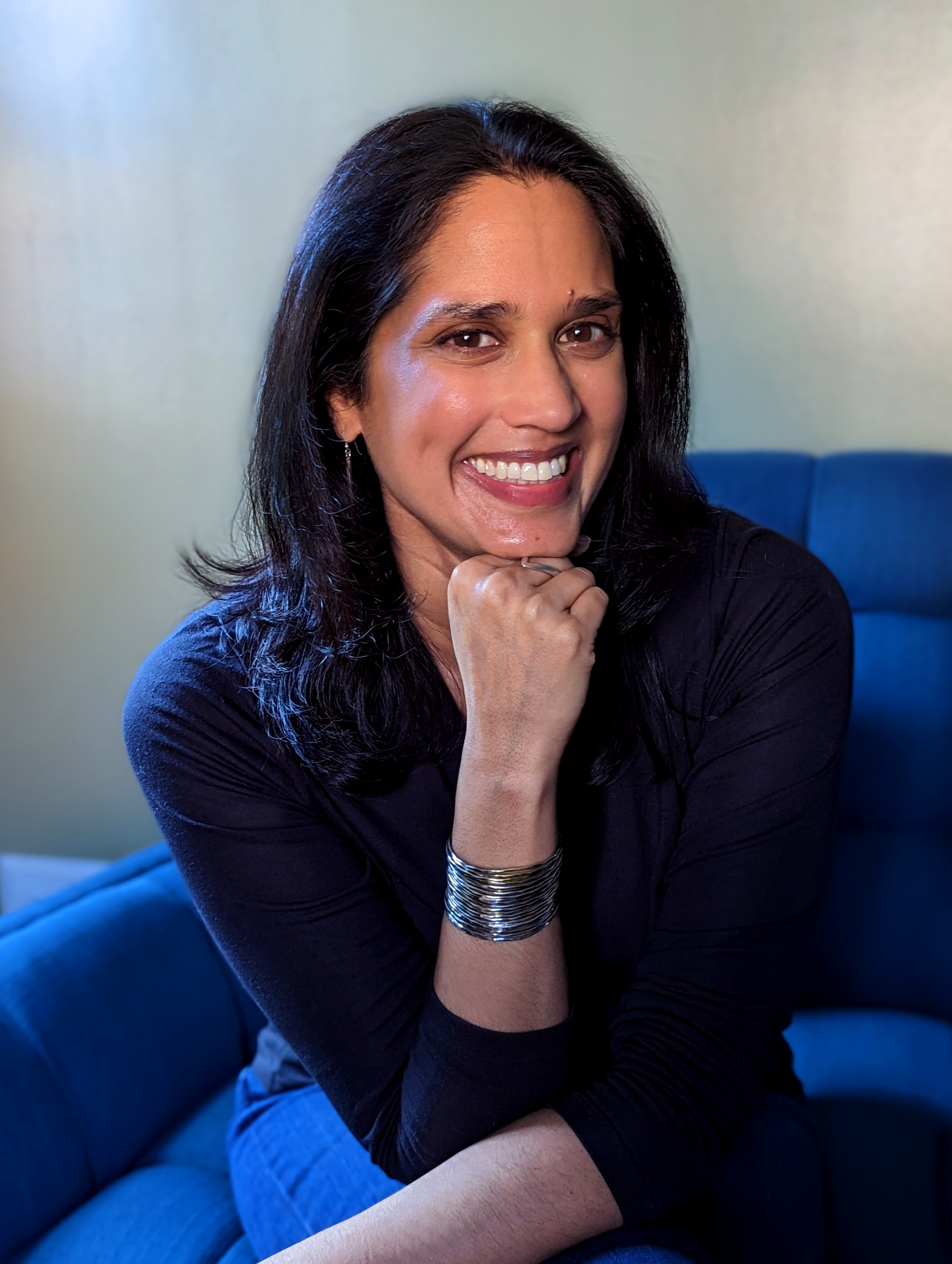 "Middle management is where diversity and inclusion go to die." For years, leaders and consultants have touted this "fact" as if there's nothing to be done except more training and motivational speeches. But what if we're going about it all wrong? This talk provides an overview of unconscious bias and how it affects how organizations are designed and run. Attendees will be exposed to a theory of change for scaling DEI initiatives. Leaders will walk away with a greater awareness of the system they are trying to lead, as well as actionable ways to design for equity in their own organization.
This Keynote will:
Provide an overview of unconscious bias and how it affects organizations and systems
Define equity and how it differs from equality
Share the three components of designing a more equitable organization:

Engaged leadership
Define equitable outcomes
System design
Minal Bopaiah is the author of Equity: How to Design Organizations Where Everyone Thrives. She is the founder of Brevity & Wit, a strategy + design firm that combines human-centered design, behavior change science and the principles of inclusion, diversity, equity and accessibility to help organizations transform themselves and the world. Bopaiah has written for the Stanford Social Innovation Review and The Hill and has been a featured guest on numerous podcasts and shows, including the Kojo Nnamdi Show on WAMU. She has also been a keynote speaker for many conferences, inspiring thousands with her credible, authentic, and engaging talks.
Gerry Valentine: "Challenging the Narrative—The Strengths Diverse Individuals Bring to Their Organizations and Why That Matters Right Now"
---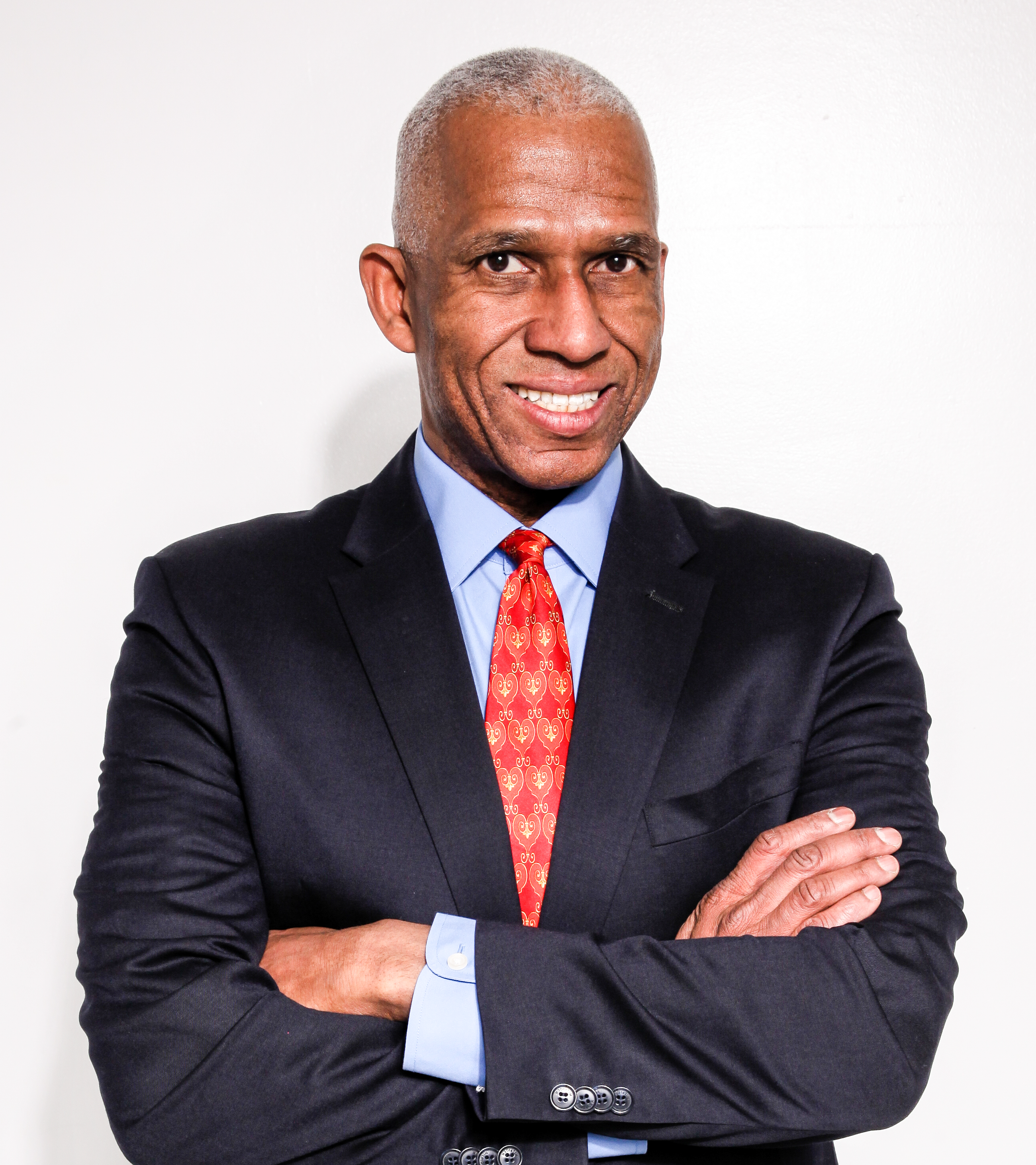 We know that diverse and inclusive teams are more effective—they're more creative, innovative, and resilient. But why is that? More importantly, how can organizations help diverse individuals unlock their unique gifts and leverage them as a source of strength? How can under-represented people (no matter what identities they carry) bring their full-selves forward to benefit their teams, organizations, and ultimately, society as a whole? How can allies be of maximum support and reinforce the idea that diversity and belonging in the office is everyone's responsibility?  This inspiring talk answers those questions.
Gerry will share some of the most important lessons from his own journey, including:
Why people from diverse and marginalized groups possess unique strengths, and why those strengths are invaluable for organizations right now.
How to recognize negative narratives that hold people back, and how to courageously challenge those narratives.
The impact of "intersectionality" (carrying multiple marginalized identities) and how that, too, can be a strength.
The critical role that allies play, and how allies can be active (not just passive) advocates.
The power of bringing your full-self to work and why that's good for organizations.
The topics covered in this session will include engaging, real-world examples—examples pulled from Gerry's extensive leadership background and work with clients. The session will also include hands-on frameworks that attendees can apply immediately in on-the-job situations.
Gerry Valentine built a successful, 27-year career in executive leadership roles with some of the world's most prestigious firms—companies like American Express and Pfizer, Inc.—but this was an unlikely path. That's because Gerry also carries four identities that are typically marginalized and dramatically under-represented in the corporate world.
Gerry's early life was spent in poverty, the child of a single mother in a low-income part of New York City. He went on to earn a BS in Engineering from Cornell University, and an MBA from the New York University Stern School of Management. Along the way, Gerry found that the adversity of his youth had helped him develop the resilience he needed to succeed in the corporate world, and that building resilience is a skill he can teach others. Throughout his career, Gerry found that his unique background was, in reality, a tremendous advantage—that is, once he learned to break negative narratives and tap into his unique strengths. Today, Gerry runs his own executive coaching firm, and he is a trusted advisor to corporate executives, non-profit leaders, and high-performing individuals across a wide range of areas.
Tuesday, April 18 (Virtual Sessions)
9:30-10:45 AM: Welcome and opening remarks from the Department of Inclusion and Belonging and Christine Lovely, followed by keynote speaker Minal Bopaiah on "Designing an Equitable Organization" (Pre-recorded)
10:45-11:00 AM: Break
11:00 AM-12:00 PM: "Allyship in Action"
Sam Benson (she/her), Associate Director for Residential Life & Orientation, Mount Holyoke College
Perdita Das-Humphrey (she/her), Assistant Dean, Hans Bethe House, Cornell University
What does being an ally actually mean? How does it manifest in your everyday lives at home, at work, in the classroom? In this interactive session, we will explore different models and frameworks of engagement, work through case studies, and share practical ways to interrupt everyday injustice.
12:00-12:30 PM: Break
12:30- 12:55 PM: Learn more about the Okanagan Charter and how staff can engage with Cornell's commitment to become a health-promoting campus. Discussion facilitated by Julie Edwards, Director of the Skorton Center for Health Initiatives.
1:00-2:00pm: "(Re)Considering How LGBTQ+ Staff Navigate Systems at Work"
Dr. Cortney Johnson, Associate Dean of Students and Director of the LGBT Resource Center
Crissi Dalfonzo, M.Ed Assistant Director of the LGBT Resource Center
Considering the experience of LGBTQ+ staff and faculty in the workplace is a crucial component in creating an inclusive and equitable environment. This presentation will focus on the nuances of being LGBTQ+ in the workplace, allyship from straight and cis colleagues, resources that exist on campus, and systemic changes that can be made to promote acceptance and support at work.
2:00-2:10 PM: Break
2:10-3:10 PM: "Neurodiversity in the Workplace"
Susanne Bruyere, Academic Director and Professor of Disability Studies, Yang-Tan Institute on Employment and Disability, ILR School
Neurodiverse or neurodivergent individuals are approximately one in five of us, and are increasingly represented in the workforce. The term "neurodivergent" describes people whose brain differences affect how their brain works. That means they have different strengths and challenges from people whose brains don't have those differences. With the growing focusamong employers on finding and retaining talent, it is imperative that organizations know how to attract, retain, and equitably advance neurodiverse individuals, who often represent a previously largely untapped talent pool. This presentation will offer practical ways to increase the likelihood that organizations can more fully maximize participation and inclusion of neurodiverse individuals across the employment life cycle.
3:10-3:20 PM: Break
3:20-4:20 PM: "Transforming Climate through Human Connection and Dialogue"
Adi Grabiner-Keinan, PhD, Executive Director for Academic DEI Education, Office of the Vice Provost for Undergraduate Education and Director & Senior Lecturer, Intergroup Dialogue Project 
Interested in fostering meaningful connections and collaborations with others? Concerned about conflicts in the workplace and how to engage effectively across difference? Curious about the impact of critical dialogue at interpersonal and institutional levels?  In the last few years, Cornell's Intergroup Dialogue Project (IDP) developed and implemented an innovative and holistic educational approach to support the entire Cornell community. In this interactive session we will explore dialogue as a distinct form of communication; experience several aspects of IDP's model; and practice skills for dialogue in the workplace. 
4:25-4:55 PM: Reflections & Intentions
Wednesday, April 19 (The Statler Hotel)
Click the link to access the program for today. 
*We are striving for a Scent Free event and ask that all attendees refrain from using or wearing scented fragrances, colognes, and beauty products. 
8:15-9:00 AM: Arrival and check in at the Statler Ballroom foyer. Continental breakfast will be provided.
9:00-10:15 AM: Welcome remarks from the Department of Inclusion and Belonging followed by keynote speaker Gerry Valentine on "Challenging the Narrative: The Strengths Diverse Individuals Bring to their Organizations and Why that Matters Now"
10:15-10:30 AM: Break
10:30-11:30 AM: Concurrent Sessions:
"Inclusive Language" (Statler Ballroom)
Debra Howell, Director of IT Operations, University Library; Chair, Veterans Colleague Network Group
Our daily use of language includes loads of common words and phrases that draw from ugly parts of history, perpetuate stereotypes and white supremacy, or cause people to feel "other." Often we know not to use a certain word or phrase but don't know what to replace it with. In this interactive session, we'll talk about inclusive use of language and share tips to talk about how with others when their use of language may be (unintentionally) offensive.
"#SayHerName: Centering the Black woman experience in higher education" (Taylor Room A and B)
Latesha Fussell, Director of Diversity + Inclusion, Office of Diversity + Inclusion for the College of Architecture, Art, and Planning
Shannon Musgrove, Advisor, Office of Academic Diversity Initiatives (OADI)
Historically, Black women have been criminalized and policed more in education due to misidentification and historical tropes, such as the mammy, sapphire, jezebel, and superwoman. Black women require space to be seen, heard, and nourished within higher education. However, Black women are often challenged and overlooked due to their non-Black colleagues avoiding engaging in meaningful and transformative change. This workshop will engage participants through collaborative group work, authentic discussions, and mindful meditation activities that help identify and acknowledge feelings of discomfort. We use meditation practices to help us be fully present, calm, and grounded in the moment. Through evidence-based practices, participants will identify stressors, thoughts, and emotions that prevent our non-Black colleagues from engaging in a dialogue that centers on the Black women's experience.  
11:30 AM-1:00 PM: Break and Lunch
Lunch buffet in Statler Ballroom. There will be tables inside the Ballroom that are designated as either Quiet or Social tables for you to choose to sit at. Taylor A/B Room is available as a quiet space as well (however the Statler does not permit bringing lunch into that room--thank you for understanding).  
The Resource Table inside Statler Ballroom will be staffed by members of the Cornell Colleague Networking Groups. Stop by to talk with them to learn more about CNGs and other Cornell resources!
12:20-12:50 PM: Moving Your Body with Wellness 

Please meet outside the main entrance of the Statler Hotel (weather dependent: if rain or snow, this offering will be canceled)
Join Cornell Wellness staff for a guided outdoor movement session. You'll be invited to participate in a short walk/roll warm-up along an accessible paved pathway followed by guided stretching and repetitive movement activities in the Statler courtyard area. We hope this will bring warmth, muscle relaxation, and a slight increase in heart rate during your break in between sessions. No previous exercise experience is needed. Please dress for the outdoor temperature. Questions? Contact Kerry Howell.
1:00-2:00 PM: Concurrent Sessions:
"Understanding and Responding to Bias Incidents" (Statler Ballroom)
Cooper Sirwatka, Equal Opportunity Program Director, Office of Institutional Equity and Title IX
Laura Rugless, AVP Institutional Equity and Title IX, Office of Institutional Equity and Title IX
This session will present the distinctions between bias and discrimination along with the framework for responding to bias within the Cornell community. In addition to the presentation, participants will be guided through a bias incident fact pattern and work through how to respond as colleagues, people leaders, and HR representatives. 
"B@C 360: Moving Beyond Performance – Panel Discussion" (Taylor Room A and B)
Reanna Esmail, Outreach and Engagement Librarian at Olin Library
Latesha Fussell, Director of Diversity + Inclusion for the College of Architecture, Art, and Planning
Markeisha Miner, Dean of Students at Cornell Law School
Dr. LeeAnn Roberts, Director of Diversity, Equity, and Inclusion for the Bowers College of Computing and Information Science
During this panel session, we will discuss the importance of moving faculty, staff, and students beyond performance into a collective community focused on creating a transformational culture that respects diversity, pursues equity, drives inclusion, and promotes belonging. Following this discussion, the panelists will demonstrate their effort to address this phenomenon through their involvement in the B@C 360 Collaborative, which is a cohort-based program for faculty, staff, and students to maximize their sphere of influence across campus, build the specialized skills needed to improve the sense of belonging, fair treatment, and net promoter score associated with the institution's employee experience; and complete a collaborative deliverable (by designing and/or facilitating a program, event, or service) that will benefit their professional advancement in the workplace and learning environment.
2:00-2:15 PM: Break
2:15-3:15 PM: Concurrent Sessions:
"Understanding and Leveraging the 5 Generation Workforce" (Statler Ballroom)
Herb Alexander, Chief Diversity Officer, Cayuga Health System
For the first time in history there are five generations working alongside one another. The challenge in this multi-generational workplace is navigating how to ensure the environment is inclusive and productive, instead of burdensome or stressful. If leveraged effectively, the opportunities for discovery and growth in our current workplace climate are vast. In this workshop we will start by understanding the important elements of the different generations and unpacking how they emerge in the workplace. Lastly, we will discuss strategies to help navigate the unique opportunities that exist in our current workplace climate.
"Circles of My Multicultural Self" (Taylor Room A and B)
Devan Carrington (He/Him) – Andrew '78 and Margaret Paul Associate Athletic Director for Student-Athlete Support, Development and Inclusion
The purpose of this session is to have participants immerse themselves in identity on a personal, social, and contextual level. As we are working towards a journey of personal growth and reflection, it is imperative for us all to develop a higher sense of self-awareness to be able to deeply connect the ideas and concepts we will be discussing back to yourself. We will also be discussing the Multiple Dimensions of Identity model and how this model impacts development in ourselves and how we navigate our world. This workshop is interactive and will ask for some level of vulnerability to help facilitate learning more about yourself and your peers.
3:15-3:30 PM: Break
3:30-4:30 PM: Recognitions & Connections (Statler Ballroom) 
---
Resources
The Summit Planning Team has provided various resources below to support your engagement with the Summit and your efforts going forward. Below you'll find a Resource Guide that lists various Cornell resources that support DEI, well-being, and social connection. During the Summit, there are breaks built in throughout both days to provide time and space for participants to engage in self-care, reflection, connection, and processing in whatever ways they need. To assist you in this, the Summit Planning Team created a "Reflection and Processing Guide" as well as recommendations for mindfulness and restorative self care, all found below. During the In Person Summit, there will be icebreaker questions on your nametags, discussion prompts on the social lunch tables, a resource table in the Ballroom, a lunchtime wellness opportunity, and a quiet room available—all there to provide inspiration and support as you engage in this year's IE Summit experience! 
Thank you to all who contributed to and attended this year's event!