Inclusive Excellence Summit
Inclusive Excellence Summit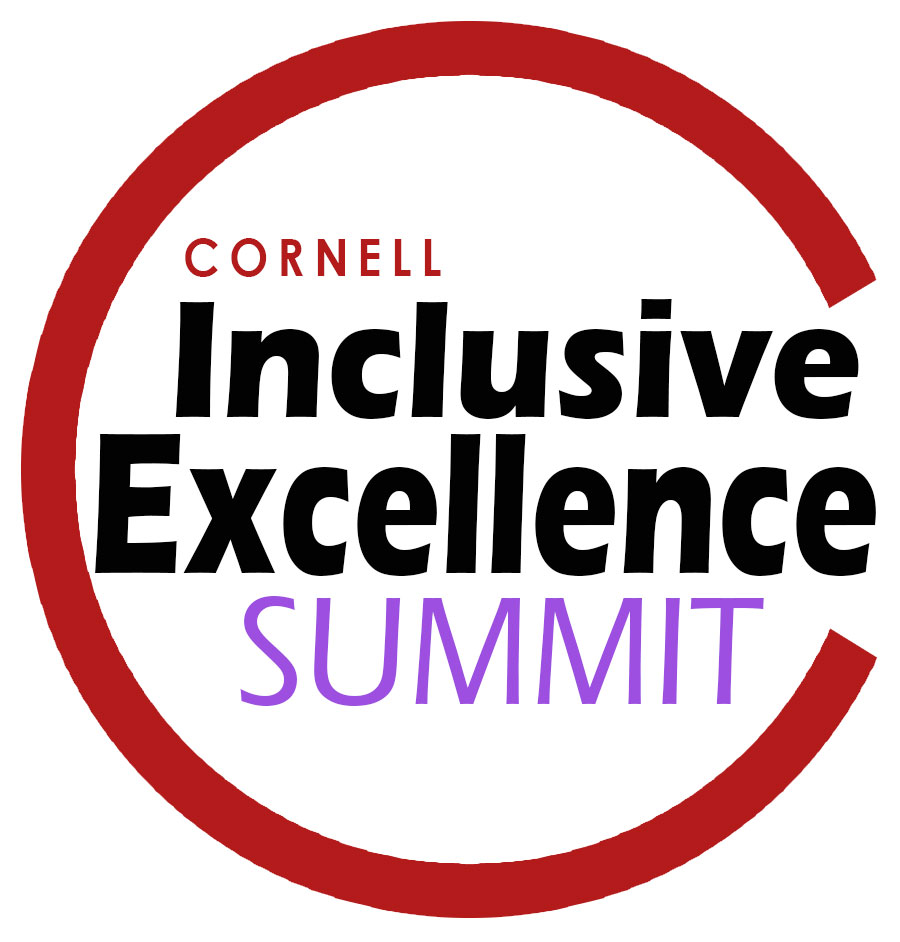 The Summit is an annual event for staff and faculty to learn and develop practical skills for cultivating a diverse, equitable, and inclusive workplace and fostering a culture of belonging. 
As a Summit attendee, you  will walk away with:
Clarity on how you, in your individual capacity, can contribute to an inclusive work environment
Tangible tools, strategies and actions you can take immediately to be more inclusive
New connections with colleagues from across the university who are interested in diversity, equity, inclusion, and belonging at Cornell
Sponsored by: The Department of Inclusion and Belonging
---
The 2023 Inclusive Excellence Summit has now concluded. The Department of Inclusion and Belonging wish to thank everyone who collaborated to support, plan, and implement the summit, especially:
The 2023 IE Summit Planning Team:
Mack Alves-Morgan
Sue Brightly
Devan Carrington
Ashlee Cherry
Carl Cornell
Perdita Das-Humphrey
Latesha Fussell
Debra Howell
Ruth Merle-Doyle
Ashley Miller
Mar Perez
LeeAnn Roberts
Ten Van Winkle
CIT, Colleague Networking Groups, Cornell Wellness Program Staff, eCornell, HR Communications and Marketing Team, The Statler Hotel Event and Catering Staff, VPCHRO Christine Lovely, 2020 Captioning, and everyone who presented, hosted, and volunteered throughout the IE Summit!
"Check back here for information on the 2024 IE Summit!  If you have any recommendations for, or would like to be involved with, the 2024 IE Summit, please email inclusion@cornell.edu!" 
---