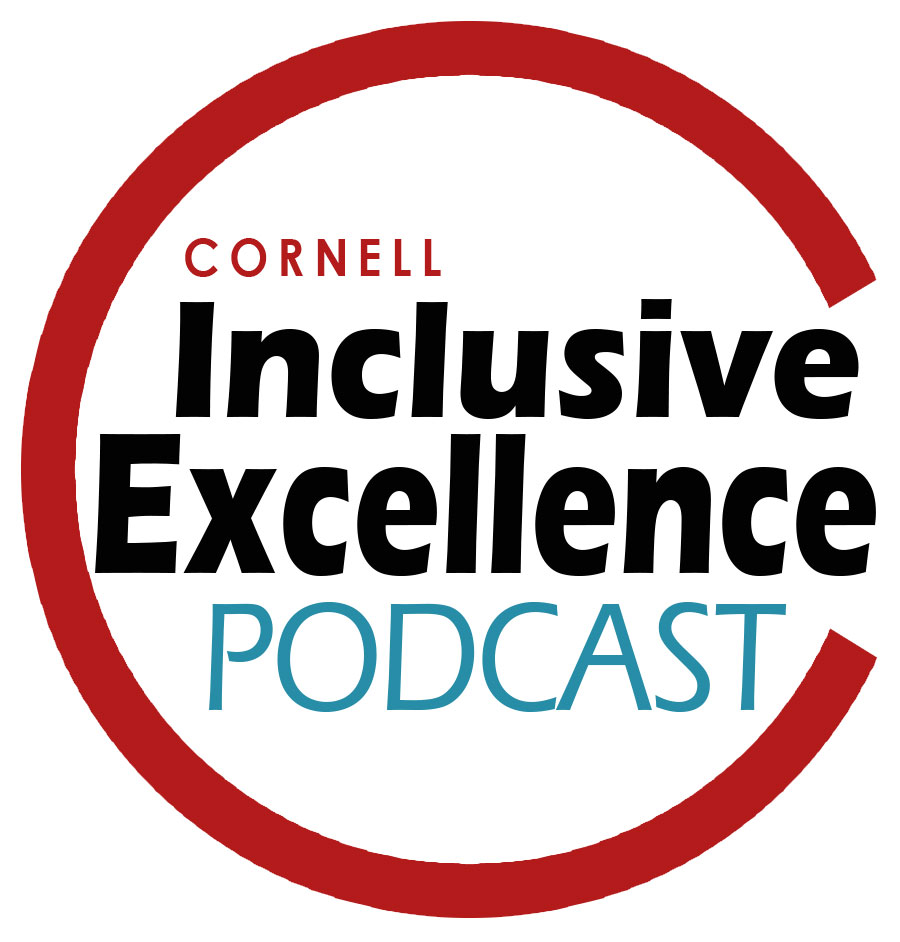 Join Anthony Sis and Toral Patel from the Department of Inclusion and Workforce Diversity for a monthly podcast series where they unpack various topics related to diversity, equity, and inclusion at work. During each episode they will provide actions that listeners can implement immediately through interviews with campus colleagues, in various roles, about their lived experiences and the ways in which they are creating cultures of belonging. You can listen to this podcast on your phone, at your desk, on your way to work, while you are cooking, even while you get ready for bed! 
Do you have a topic you would like us to discuss on the podcast? Have someone we should highlight for their awesome work around campus? Feel free to send us an email at ie-academy@cornell.edu.
Season 4 Transcripts
For transcripts of previous episodes, please visit the Episode Archive page.
On the season four premiere, Anthony and Toral introduce a new segment called "Let's Talk..." as well as some exciting news about the growth of the podcast.
Find us on Stitcher, Apple Podcasts, Spotify, Pandora, and iHeartRadio at diversity.cornell.edu/iepodcast