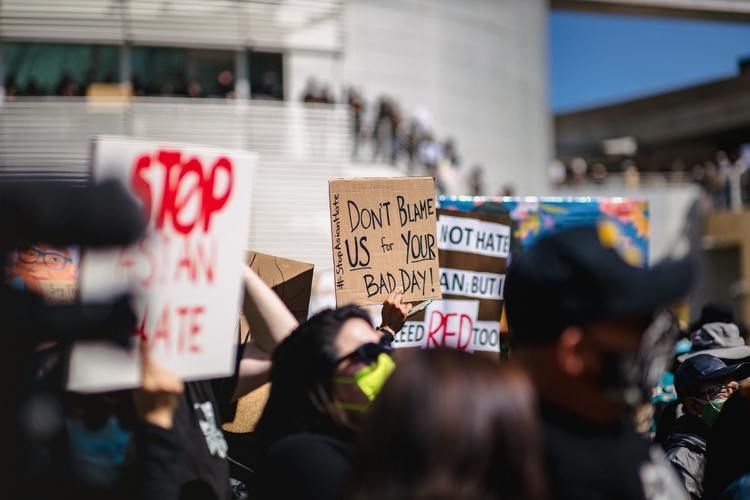 Join us for an interactive teach-in and listen-in on the history and experience of anti-Asian racism in the United States and at Cornell University. Register here.
In the first hour, perspectives and presentations from Cornell students, staff, and faculty will highlight the long history of anti-Asian racism in the United States as well as the diversity of experiences at Cornell. Participants will hear about the connections and divisions under the very broad labels of "Asian" and "Asian American" and explore ways to speak across these differences.
Speakers:
Christine Bacareza Balance, Associate Professor of Performing and Media ArtsDerek Chang, Associate Professor of HistoryAvery August, Vice Provost for Academic Affairs, Professor of Immunology Nancy Martinsen, Associate Dean of Students and Director of the Asian and Asian American CenterPanelists:
Huili Grace Xing, William L Quackenbush Professor of Electrical and Computer Engineering and Materials Science and Engineering, Associate Dean for Research and Graduate Studies in the College of EngineeringReanna Esmail, Outreach and Engagement Librarian at Olin Library and the library liaison to the Latinx Studies Program and the Asian American Studies ProgramJeannie Yamazaki, undergraduate student in Environment and Sustainability and EducationAnthony Chen, undergraduate student in Information Science and Sociology, minor in Asian American StudiesChristopher Berardino, dual MFA/Ph.D. candidate in EnglishRazima Chowdhury, Senior Lecturer, Asian StudiesThe panel moderated by Wendy Wolford, Vice Provost for International Affairs, Professor of Global Development
In the second hour, participants will meet in small breakout groups to freely express their views and generate concrete ideas in an anonymous setting (zoom profiles will be anonymized). These breakout rooms are an opportunity to set the agenda for further related programming on campus during the next academic year and beyond. Facilitated by the Intergroup Dialogue Project and Durba Ghosh, Professor of History.
This event has been co-organized with faculty and staff from the Asian and Asian American Center (A3C), Asian American Studies Program, Asian Studies, Global Cornell, Mario Einaudi Center for International Studies (including EAP, SAP, and SEAP), Graduate School, and Office of Faculty Development and Diversity.