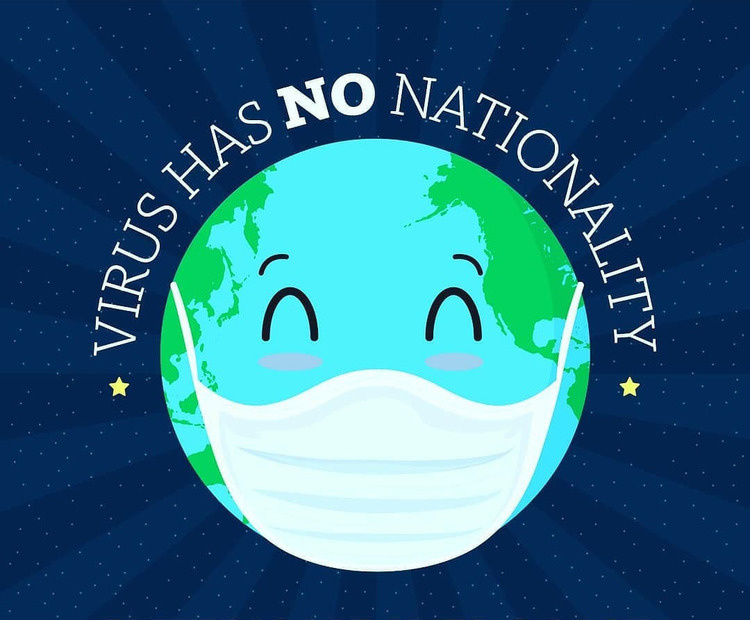 The Ithaca Asian American Association invites you to share your story through your lens, as you interpret and express your meaning of "Virus Has No Nationality."
You are encouraged to be bold in challenging issues of racism, sexism, xenophobia, ableism, heterosexism, classism, and all -isms. Through a five-minute film, we hope your creative expressions will inspire hope and possibilities for a better tomorrow.
The film festival is open to everyone regardless of age, experience, and status. All you need is a video recording device such as your phone. Films can be completed as an individual or group and must be submitted through FilmFreeway by Monday, May 31 to be screened on Friday, June 11, 2021, at 7:00 p.m. An award presentation will follow.
Filmmaking Criteria
Must be less than 5 minutes longCan be of any genreCan be created on mobile devices or digital camerasMust align with the "Virus Has No Nationality" campaign and feature a mask as a special propMust be submitted on FilmFreeway no later than May 31, 2021Awards
Six $500 Scholarship Prize awarded to best high school and college studentsTen $100 Gift Certificates to local businesses and eateries for best general submissionsSponsors
The film festival is made possible by the Park Foundation, and it is supported by:
Building BridgesCAN Cooperative Media/Sustainability SentinelCommunity Leaders of Colors (CLOC)Cornell Asian and Asian American Center (A3C)Dorothy Cotton InstituteGlobal CornellGreater Ithaca Activities Center (GIAC)Ithaca Mural AssociationKhuba InternationalLearning FarmsTompkins County's Office of the Human Rights.Please contact Ithaca Asian American Association at iaaa607@yahoo.com for more information and with any questions.
Perspectives 360 Film Festival: Virus Has No Nationality on Cornell Events