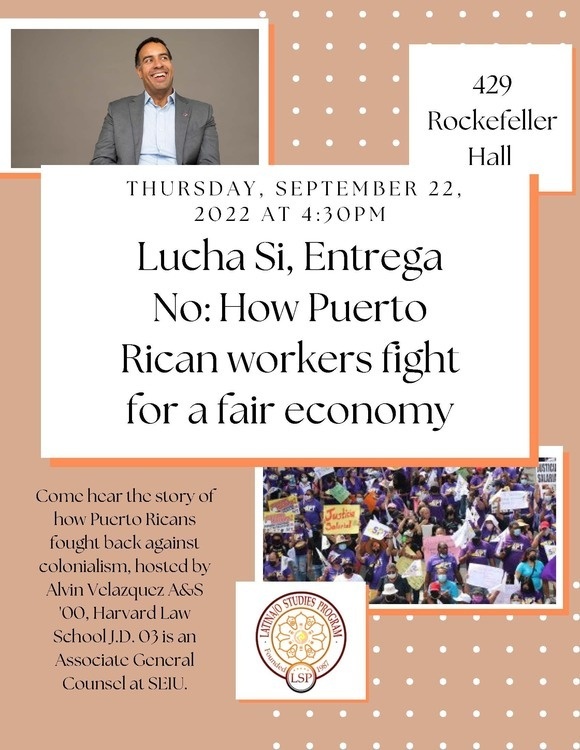 429 Rockefeller Hall (4th Floor Rockefeller Hall conference room)
Come hear the exciting story of how Puerto Ricans fought back against colonialism and the imposition of financial austerity by mobilizing for an unprecedented debt audit, organizing to successfully protect pensions, and mobilizing for the development of renewable energy in the context of its historic bankruptcy proceedings. Learn why the lessons that workers learned apply not only to Puerto Rico, but to other economically distressed Caribbean nations and financially distressed cities in the United States.
Bio: Alvin Velazquez A&S '00, Harvard Law School J.D. 03 is an Associate General Counsel at SEIU. He advocates for workers by providing strategic legal advice on financial and technology related matters. He had significant involvement in Puerto Rico's bankruptcy case, has testified before Congress, filed briefs in the Supreme Court, and served as lead author of a widely covered report questioning whether Puerto Rico illegally issued billions of dollars in debt.
Lucha Si, Entrega No: How Puerto Rican workers fight for a fair economy on Cornell Events