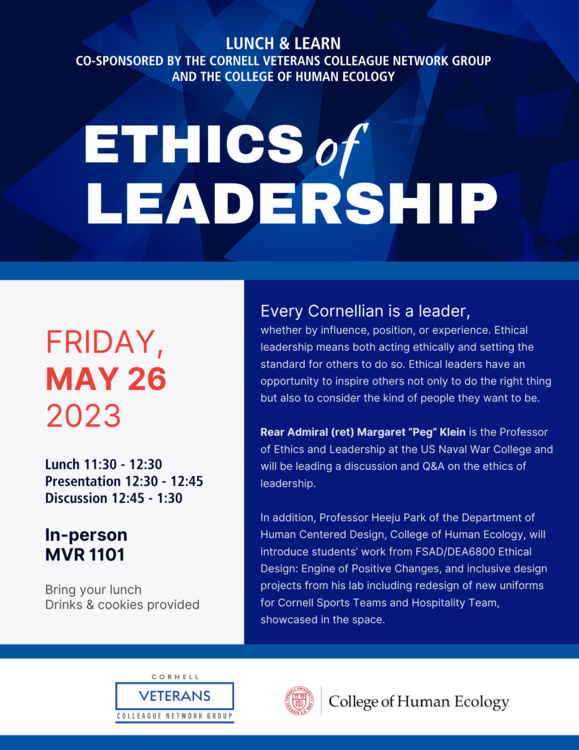 Every Cornellian is a leader, whether by influence, position, or experience. Ethical leadership means both acting ethically and setting the standard for others to do so. Ethical leaders have an opportunity to inspire others not only to do the right thing but also to consider the kind of people they want to be.
Rear Admiral (ret) Margaret "Peg" Klein is the Professor of Ethics and Leadership at the US Naval War College and will be leading a discussion and Q&A on the ethics of leadership.
In addition, Professor Heeju Park of the Department of Human Centered Design, College of Human Ecology, will introduce students' work from FSAD/DEA6800 Ethical Design: Engine of Positive Changes and inclusive design projects from his lab including redesign of new uniforms for Cornell Sports and Hospitality Team, showcased in the space.
This event is co-sponsored by the Cornell Veterans Colleague Network Group and the College of Human Ecology.