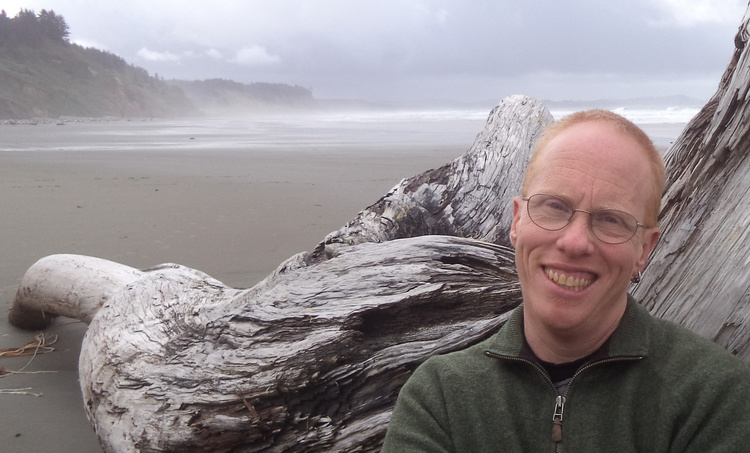 At 4:00 p.m. on Thursday October 28th, Eli Clare will give a public talk , entitled "Prevention, Treatment, Cure: Thinking About Survival, Disposability, and Profit Beyond the COVID-19 Vaccines," hosted the CNY Humanities Corridor working group on health humanities.
In this talk, Eli will explore the complexities and contradictions of prevention, treatment, and cure amid capitalism. He will grapple the questions: Who gets access to medical technology--vaccines, effective pharmaceutical treatments, and the like? How is that access driven by profit? This talk is open to the public.
Eli Clare is a traveling poet, storyteller, and social justice educator. He has written two books of essays: the award-winning Brilliant Imperfection: Grappling with Cure and Exile and Pride: Disability, Queerness, and Liberation, and a collection of poetry, The Marrow's Telling: Words in Motion. Additionally he has been published in dozens of journals and anthologies. He currently serves on the Community Advisory Board for the Disability Project at the Transgender Law Center and is also a Disability Futures Fellow (funded by the Ford Foundation and the Andrew W. Mellon Foundation). Among other pursuits, he has walked across the United States for peace, coordinated a rape prevention program, and helped organize the first ever Queerness and Disability Conference.
Register here to attend: https://humcenter.syr.edu/calendar/prevention-treatment-cure-thinking-a…
Eli Clare, "Prevention, Treatment, Cure: Thinking About Survival, Disposability, and Profit Beyond the COVID-19 Vaccines" on Cornell Events