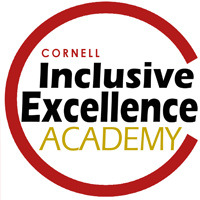 The Inclusive Excellence Academy invites Cornell staff and faculty to take a "Break and Learn" in November by attending:
A Deeper Understanding of the Indigenous Experience
A Conversation with Wahienhawi "Hawi" Hall, CAPS Therapist and Community Liaison for Indigenous Students
Facilitated by Erin Sember-Chase, DEI Learning Consultant, Dept. of Inclusion & Belonging
Presented via Zoom (with captions); Zoom Link will be sent to registrants 24 hours prior to the event.
It's Indigenous Heritage Month and Cornell's Ithaca campus is located on the traditional homelands of the Gayogo̱hó:nǫ' (the Cayuga Nation), and has many historic ties to North American Indigenous Nations and communities. While this significant relationship is honored through land acknowledgements, it also compels us to amplify the voices, history, and lived experiences of our Native and indigenous identifying staff, faculty, and students. In this conversation, Wahienhawi will share her knowledge, insights, and experiences from growing up immersed in her Onkwehonwe ("the Original People") culture and working in spaces with Indigenous communities. Take a break to join Hawi, Erin, and your colleagues to learn more about indigenous heritage and communities!
There will be two different opportunities to attend this virtual Break and Learn session-
Thursday, November 17th from 12:00 – 1:00 pm ET
OR
Tuesday, November 29th from 2:00-3:00 pm ET
REGISTER HERE
This session will not be recorded for post-program dissemination.
A Deeper Understanding of the Indigenous Experience on Cornell Events