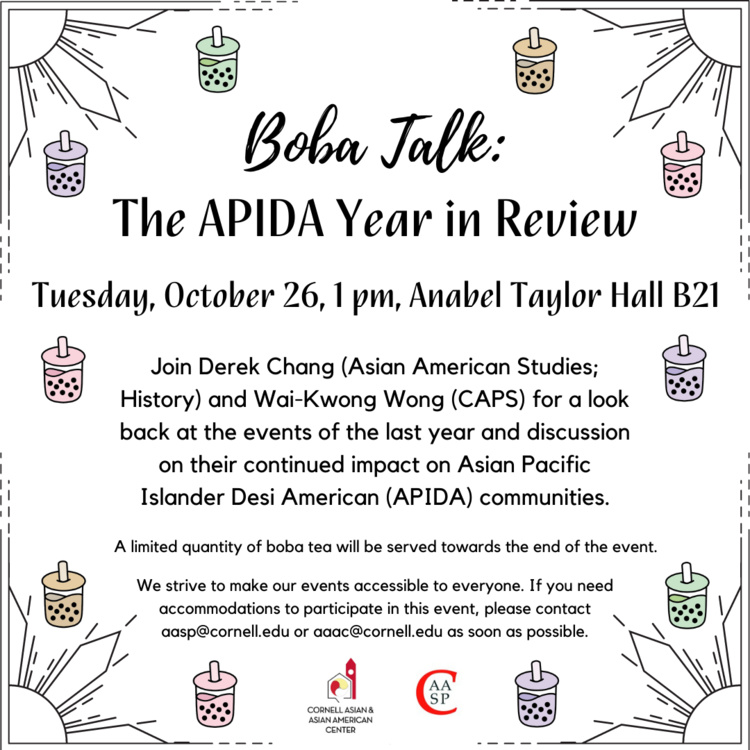 Anabel Taylor Hall B21, B21
Join Derek Chang (Asian American Studies; History) and Wai-Kwong Wong (CAPS) for a look back at the events of the year and discussion on their continued impact on Asian Pacific Islander Desi American (APIDA) communities.
We strive to make our event acceceble to everyone. If you need accomadations to participate in this event, please contact aasp@cornell.edu or aaac@cornell.edu as soon as posible.
A limited quality of boba tea will be served towards the end of the event.