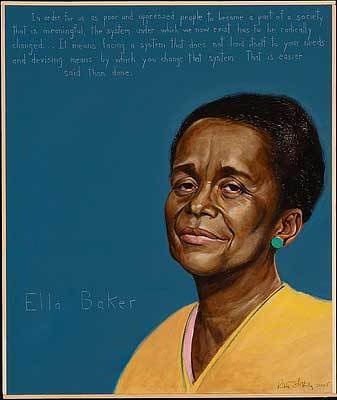 MVR Hall, MVR Hall Gallery, First Floor, MVR Hall 1250
Robert Shetterly's "Americans Who Tell the Truth" (AWTT) includes portraits and narratives highlighting citizens who courageously address issues of social, environmental, and economic fairness.
By combining art and other media, AWTT offers resources to inspire a new generation of engaged Americans who will act for the common good, our communities, and the earth.
For more information about the portraits and AWTT, see the artist's website.
This exhibit is open to the Cornell community.
Exhibit opening celebration in the MVR Hall Gallery on Nov 11 (Veteran's Day) at 4 p.m.
Opening Remarks: Rachel Dunifon, the Rebecca Q. and James C. Morgan Dean, College of Human EcologyInteractive Storytelling Experience: Eve De Rosa, Dean's Fellow for Racial and Social Justice and Cornell University Dean of FacultyArtist's Remarks: Robert ShetterlyUnveiling of newest portrait: Robert Shetterly and Jack Gilroy, Veterans for Peace Chapter 90, Binghamton, NYThis exhibit is hosted by the College of Human Ecology in collaboration with Broome County Peace Action and Broome County Veterans for Peace.