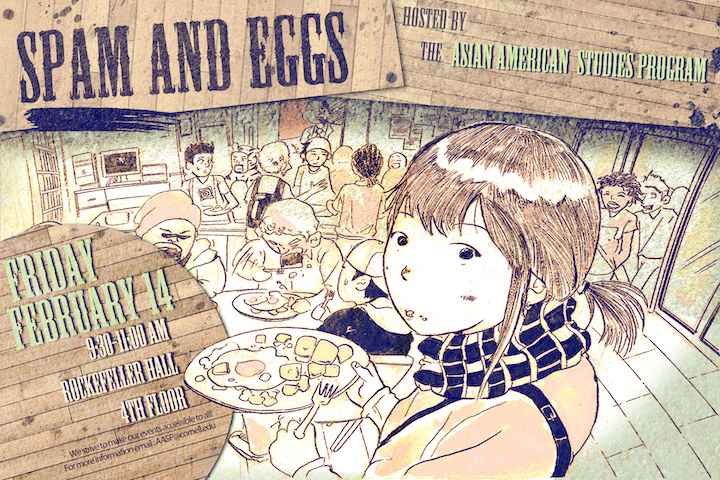 4th Floor Rockefeller Hall
The Asian American Studies Program invites you to join us for our first Spam and Eggs of the semester!
The Spam and Eggs Community Breakfast is the guaranteed best way to connect with Asian American Studies students, staff, and faculty over some cultural comfort food with a sociopolitical history. Held every third Friday of the month, and free and open to all. Vegetarian-friendly options are always included on the menu.
We strive to make our events accessible to everyone in the Cornell community. For accommodation requests and information, please contact aasp@cornell.edu.