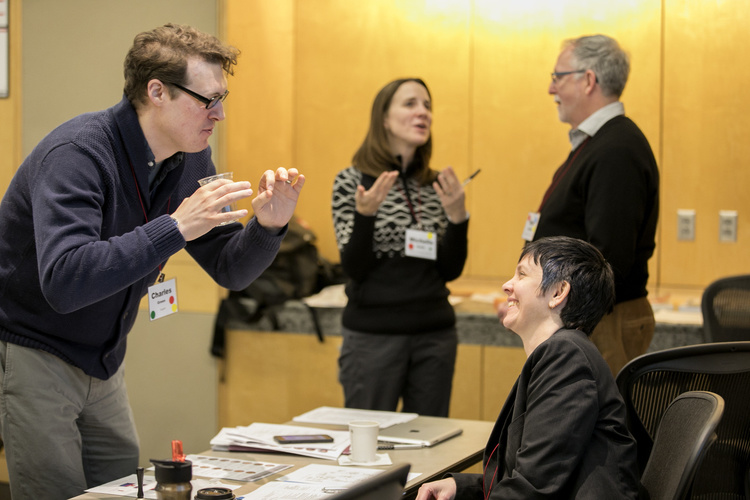 Through a facilitated dialogue, reflect on group dynamics in teaching and learning. How do our own and students' social identities and lived experiences come into play in the learning environment? How do our cultural world views and personal experiences shape what we notice and fail to notice? These workshops focus on self-reflection, knowledge-building, and preparing for teaching at Cornell. Specific topics change each semester.
Facilitated by Melina Ivanchikova, associate director of inclusive teaching, Center for Teaching Innovation, and Marta Guzmán, psychologist, Faculty and Staff Assistance Program.
Find more information.
Register for Let's Get Real.
Let's Get Real: Conversations about Diversity and Teaching on Cornell Events