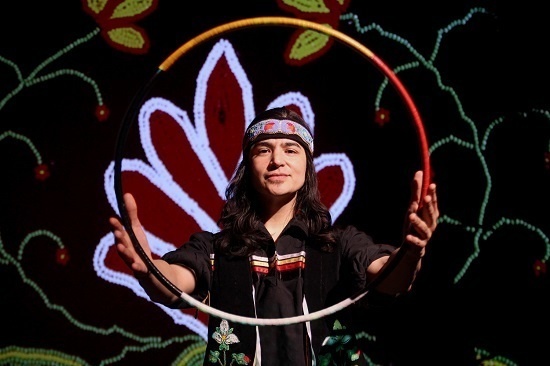 Come to the Circle: Digital Notebook of Native Futurities
April 19
4:30pm
REGISTER in advance to attend the webinar.
Ty Defoe of the Oneida and Ojibwe Nations. An Indigi-Queer shape shifting artist who interweaves contemporary oratory storytelling traditions and multimedia performance. Using song, design, dance, and environmentalism. Ty shares, celebrates, and amplifies Native/Indigenous worldview on Turtle Island with messages of inclusivity, hope, and justice.
AEA. Pronouns: He |We | tydefoe.com
Sponsored by Department of Performing & Media Arts, LGBT Studies Program, Feminist, Gender, and Sexuality Studies Program, and Dark Laboratory project.
Come to the Circle: Digital Notebook of Native Futurities presented by Ty Defoe on Cornell Events